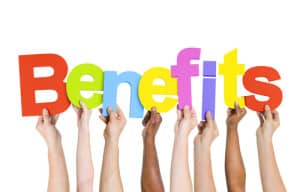 Do you have dental anxiety? This refers to a feeling of apprehension or nervousness about visiting the dentist. In extreme cases, a patient may avoid the dentist altogether. In order to help fearful patients feel calm when undergoing dental treatment the dentist may offer sedation dentistry. What are the benefits of sedation dentistry?
The Benefits of Sedation Dentistry
Anxious Patients Feel Calm: Dental sedation helps patients with anxiety enter a relaxed state, often with little to no memory of the procedure afterward. We can work with patients who have minor to more severe anxiety. In addition, this can help patients with an overactive gag reflex.
Improved Comfort: We can also use this in conjunction with local anesthetic, ensuring the patient enjoys a completely comfortable treatment experience.
We Offer Multiple Forms: In most cases we will recommend nitrous oxide. This is in the form of a gas administered via a mask over the nose. Patients feel relaxed and the effects wear off almost immediately once the procedure ends. For more serious forms of anxiety we can recommend oral sedation. Taken as a pill prior to treatment, this helps those with more serious levels of anxiety. Afterward the patient will need someone to bring him/her home and the effects will take time to wear off. You will need to avoid driving and operating heavy machinery for at least 24 hours.
Can Help Children Undergoing Treatment: Nitrous oxide may be recommended to help children stay calm who require restoration placement. We typically don't recommend sedation except in rare cases where a child has difficulty undergoing treatment. We will be happy to answer any questions or concerns you may have about our calming options, simply contact our office today.
ABOUT YOUR RICHARDSON, TX, DENTIST:
Viva Dental in Dallas, TX, welcomes patients from North Oak Cliff, Bishop Arts District, Kessler Park, Duncanville, Grand Prairie, and nearby cities. Viva Dental in Richardson, TX, happily welcomes patients from North Dallas, Plano, Garland, and the surrounding communities. To learn more, contact the Viva Dental office nearest you. To schedule an appointment, call Viva Dental Family Dentistry at (214) 337-7800 (Dallas) or (972) 437-6000 (Richardson).