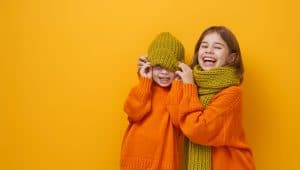 We're almost there! 2020 is coming to end in a just a few days, and we'll be enjoying safe and socially-distant New Year's Eve celebrations. Which means now is a time to focus on what you will be changing about yourself in 2021. Amid vows to start new hobbies or get in shape, what if you made a resolution to see your Dallas, TX, dentist to help you and your family enjoy optimal oral health? In today's blog, we're going to talk about the treatment options we offer families in our community!
Use Your Benefits Now
We're open today after taking a short holiday break, which means you have a few days left to come in and see us before 2020 comes to an end. Our office staff knows how to navigate the intimidating world of dental insurance coverage, helping you understand your benefit options and the amount that will likely be covered for a checkup and cleaning or a treatment like a filling or crown placement. You then greet 2021 with a stronger smile! If you're unable to see us this week, then come in soon to see us and use your 2021 benefits, starting the New Year on the road to a new smile! Give our office a call to talk about possible open spots. As a precaution against COVID-19, we're limiting how many people we see in one day, so call us soon!
COVID Precautions
Whether you're making an appointment to finish out 2020, or to start 2021 with a better smile, we want you to know the steps our office is taking to keep people safe this year and in the next. First, when you arrive you will call us before you come in, so we can make sure the waiting room is empty. We have mobile check in, and will take your temperature once you enter the office. There is no shortage of hand sanitizer too! Not only will you be wearing a mask, but our entire team will be wearing high-filtration N95 masks, gloves, gowns, and face shields.
Our team has also obtained new technologies to help keep the air and surfaces in and around the office clean too! The Dryshield Isolation system captures aerosols during your exam, and the Healthy Air Extraoral HEPA filter capture and removes harmful particles in the air. We also have filters that employ UV light to destroy germs and or contaminates in the air too! We're especially proud of our HOCL Disinfectant Fogger, which is also used in the medical field to keep the air and surfaces free of bacteria and viruses! We take the health of our team and our patients very seriously, and want you to feel comfortable seeing us for care.
The Initial Exam and Cleaning
Whether you see us this week or in the coming month, everything will start with an exam and cleaning. The exam means using advanced digital technology, such as intraoral cameras and digital x-rays, to obtain detailed images of your teeth, gums, roots, and oral structures. We then obtain a diagnosis with accuracy and precision, identifying the early stages of potential problems. Our exam could diagnose cavities in the earliest stages of demineralization, gum disease in the beginnings of inflammation, and even pinpoint the presence of TMJ disorder, bruxism, and oral cancer. Next, we clean the teeth, using an ultrasonic scaling device and a manual tool to break up and remove all plaque and tartar, which helps lower the risk of bad breath, teeth stains, cavities, and gum disease.
Preventive Care
To help prevent the onset of serious problems, we can address concerns like TMJ disorder and bruxism with custom oral appliance technology. We also have sedation to ensure people with a anxiety or those undergoing complex treatments remain calm and comfortable. We can extract teeth that threaten to spread infection throughout your smile, and prevent the onset of complications due to wisdom tooth eruption. Of course, preventive care also includes our thorough dental exams and cleanings, which we recommend twice a year for kids and adults alike.
Cosmetic Care
If you have concerns with the health of your smile, then we have an array of options! With professional teeth whitening we brighten your smile, sometimes in as little as one to two hours. We can also reshape teeth with one-visit bonding and contouring, or transform your smile with our custom-made porcelain veneers. We can reshape the gum line to remove excess tissues with gum contouring, and even correct misalignment with clear and comfortable Invisalign® aligners! In fact, we can even combine one or more of these procedures for a complete smile makeover!
Restorations and Prosthetics
To repair your smile, we have Silver Diamine Fluoride (SDF) to halt the early stages of decay, or a lifelike tooth-colored filling to repair cavities. We can craft lifelike crowns and place them in one visit too! Root canals address infection to prevent tooth loss, and should you lose one or more natural teeth, we have lifelike bridges, dentures, and even advanced dental implants available to provide a full smile again!
Following your exam and cleaning, our team creates a personalized treatment plan that incorporates one or more of the procedures we've discussed to return smiles to optimal health, function, and beauty. There is no one-size-fits-all approach to dentistry, and our care is meant for children, teens, adults, and seniors. If you have any questions about our treatment options, or if you would like to see us this week, then please contact our team today. Let's make 2021 a better year, starting with providing you with a better smile!
Schedule a Visit Soon With Your Dallas, TX, Dentist
Good oral health means caring for your teeth at home and with regular visits to our office. For more information on the actions need to protect your teeth and gums from poor oral health, then please schedule a consultation by calling the Viva Dental Family Dentistry office nearest you at (214) 337-7800 (Dallas) or (972) 437-6000 (Richardson). Our team is ready to help you obtain a smile that inspires confidence, and helps you enjoy improved overall health as well.